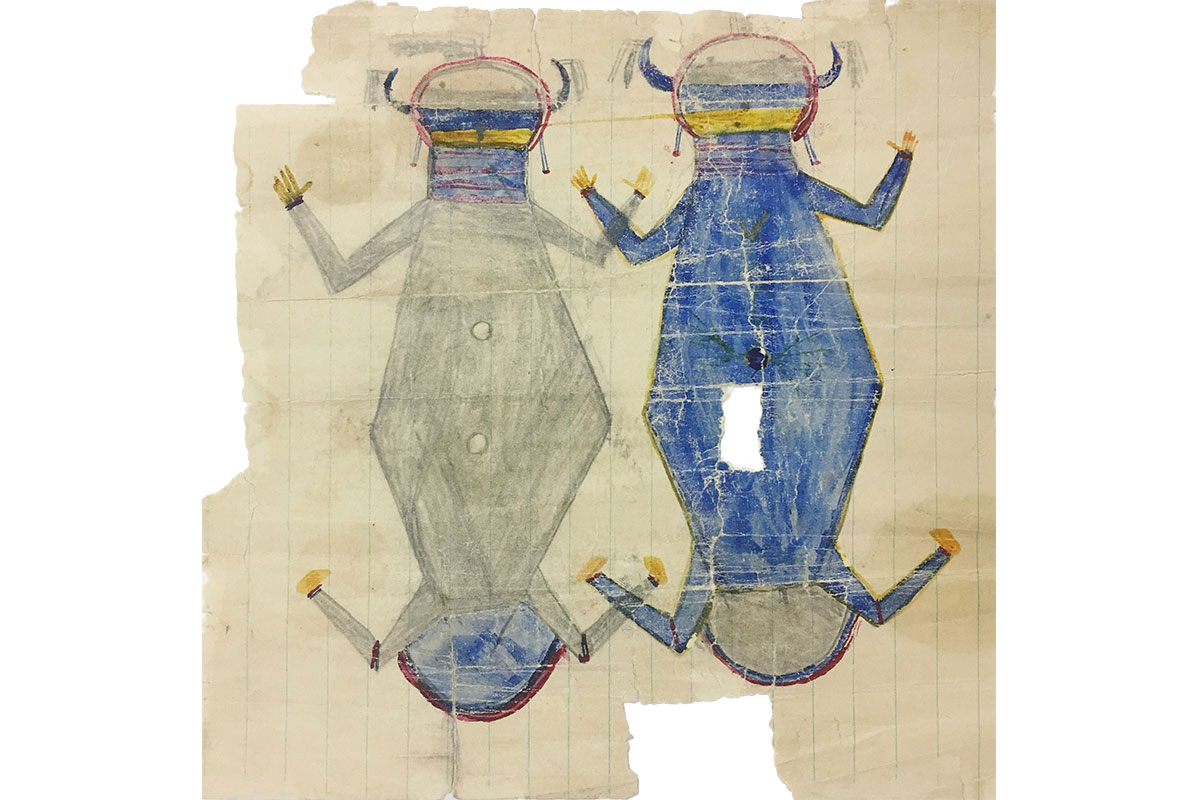 Memory Aid Drawing
Navajo
Arizona or New Mexico
ca. 1940
graphite and watercolour on lined paper
height: 8"
width: 7 ½"

Inventory # S4229-7
Please contact the gallery for more information.
REFERENCE
Rebecca M. Valette and Jean-Paul Valette, Navajo Weavings with Ceremonial Themes: A Historical Overview of a Secular Art Form Hardcover, Schiffer Publishing, Atglen, PA, 2017, pg. 36
The Navajo people, who refer to themselves as Diné, share a complex belief system that emphasises the interrelatedness of all living things. Ceremonial life largely evolves around prayer offerings and an elaborate song ceremonial complex, termed "chants," which are designed to prevent or cure illness and disease. As part of the healing process, Medicine Men (or Hatałii) would create elaborate sand paintings. In order to internalise their sophisticated design patterns, memory aids were made on buckskin, fabric scraps and later on paper. The present drawing depicts Mother Earth and Father Sky. Aimed at maintaining balance in the universe, many Navajo chants and prayers evolve around these two legendary figures.