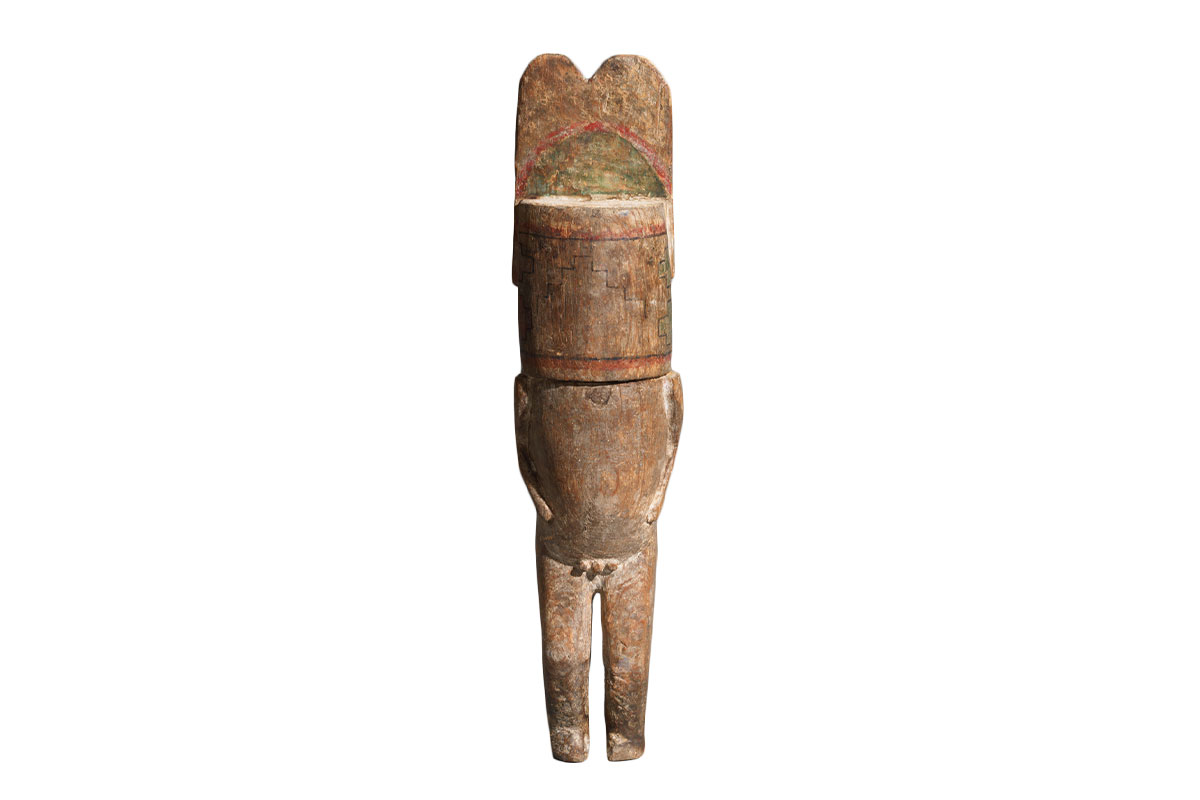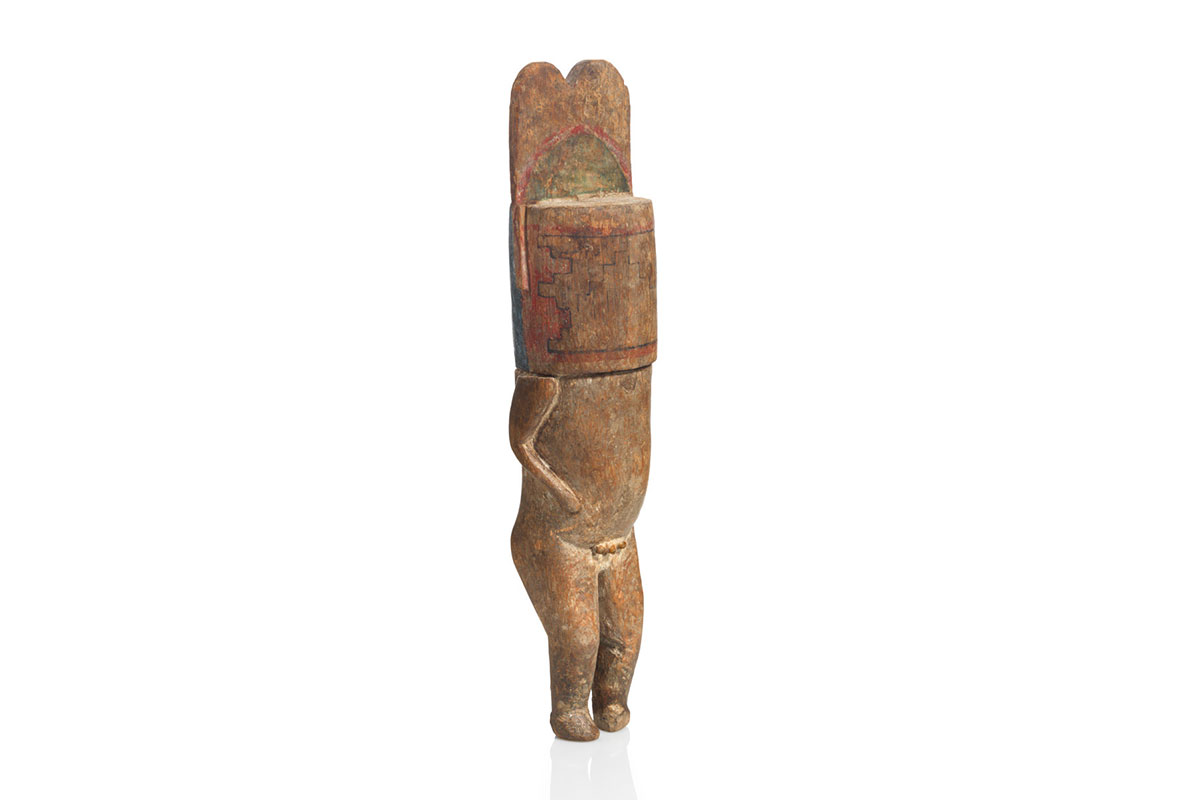 Fertility Figure
Pueblo
New Mexico
late 18th/early 19th century
wood, paint
height: 13 ½"

Inventory # S3916
Please contact the gallery for more information.
Provenance
Reportedly purchased in 1970 near Acoma Pueblo, NM
Larry and Alyce Frank, Arroyo Honda, NM
Donald Ellis Gallery, Dundas, ON
Private collection, Connecticut
Published
Donald Ellis Gallery catalogue, 1999, pg. 11
Related Examples
Danse Kachina: Poupees Hopi et Zuni dans les Collections Surrealistes et Alentour. Paris: Les Musees de la Ville de Paris, 1998, pp. 74 and 80, pls. 23 and 28.
Brooklyn Museum and The Art Institute of Chicago – See: Penney, David and Longfish, George C. Native American Art. Westport: Hugh Lauter Levine and Associates, 1994, pg. 135
This extraordinary figure appears to pre-date sculptural katsina dolls by at least a century. Although visual representations of the katsinam are of great historic continuity, appearing on murals, ceramic and textile designs dating from the mid-14th century, dolls carved in the round with distinct torsos, arms and legs are only documented from the mid-19th century. This stylistic development was likely propelled by the influx of non-Natives due to the construction of the Santa Fe Railway and the establishment of trading posts in the late 19th century.
By contrast, the style of the present figure is very arcane. Carved in cylindric form with arms held tightly to the chest, head, legs and genitalia are only minimally suggested. The largest single feature is a case mask with its pronounced tableta, which defines almost half of the total height of the carving. The two lobes of the mask's tableta likely indicate clouds, while the stepped design borders painted on the mask itself suggest further weather formations. A semi-circle painted in red and green likely represents a rainbow. Katsinam are mostly benevolent and life-promoting. In return for the community's prayer offerings they promise to adorn themselves with rain, descending over the plantations sheltered at the foot of the mesas.
Related Publications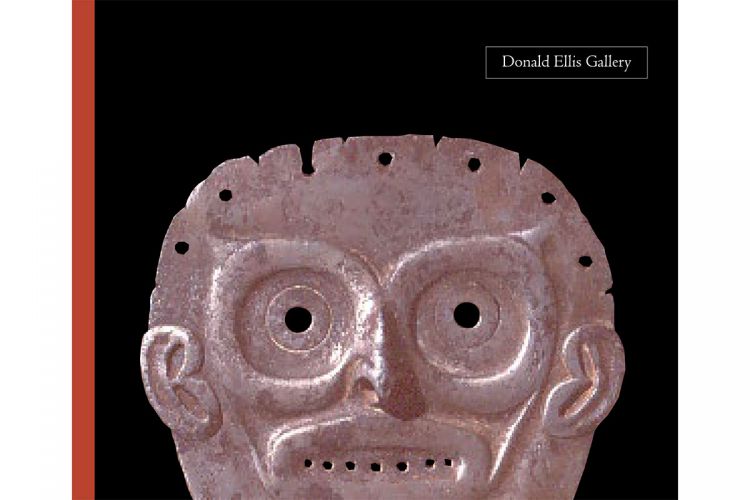 $30.00 USD